BRS and Affiliate Unions Convene at TTD Executive Committee Meeting
The Brotherhood of Railroad Signalmen (BRS) participated alongside 37 affiliate unions in the Transportation Trades Department (TTD), AFL-CIO Fall 2023 Executive Committee Meeting, addressing critical issues in the Transportation Industry. These included political considerations, safety concerns, congressional budget and appropriations, and the funding of transportation projects, among others.
During this meeting, the Association of Flight Attendants (AFA) urged fellow TTD affiliates to unite by signing a letter opposing S.1838: Credit Card Competition Act (CCCA). This legislation, if enacted, would eliminate points programs associated with airline cards, potentially ending union plus benefits.
To learn more about S.1838: Credit Card Competition Act (CCCA), visit CLICK HERE.
In response, the BRS is mobilizing its members, encouraging them to reach out to their State Legislators and express opposition to this Act. Your voice is instrumental, and your continued support for the broader labor community is highly valued. CLICK HERE to contact your Representative.
ABOUT THE TTD: The Transportation Trades Department, AFL-CIO, is a coalition of 37 member unions representing a total of 775,381 members. The TTD serves as a powerful advocate for workers in all modes of transportation, both in the private and public sectors, devoted to safeguarding middle-class jobs, expanding collective bargaining, and ensuring modern, safe, and secure transportation operations and infrastructure.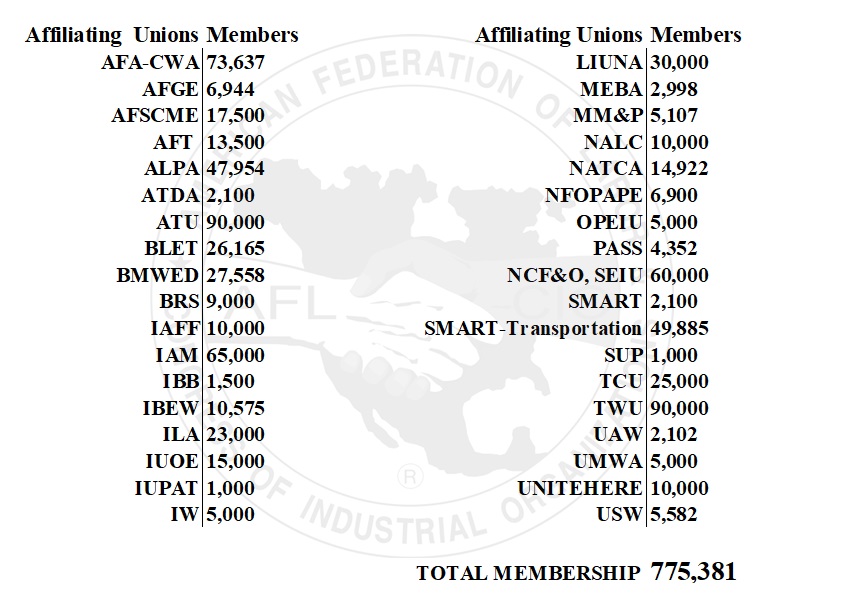 Visit About TTD to learn more!