Railroads say they're working to address crew shortages, but shippers and rail labor blame Precision Scheduled Railroading for gutting rail capacity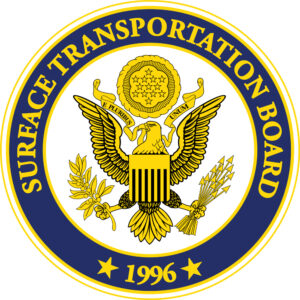 WASHINGTON — There were more questions than answers on Tuesday as federal regulators sought ways to remedy railroad service problems that defy a quick fix because they are rooted in a shortage of train crews.
Shippers told the Surface Transportation Board that rail service has deteriorated, with delays mounting as transit times have in some cases doubled from normal levels. The slowdown in rail network velocity has forced shippers to curtail or suspend production due to late empty or loaded freight cars, and even prompted farmers to consider culling their herds and flocks for lack of feed.
Railroad performance metrics need to improve soon, STB Chairman Martin J. Oberman told the railroads. "The country is going to have a lot of trouble if 30 days and 60 days from now these numbers aren't much different," he says. "If we're relying only on hiring, I don't see you being able to get there in 30, or 60 or 90 days. We're going to miss the planting season, we've got fuel problems. That's what I'm concerned about."
A range of shipper associations, joined by the U.S. Department of Agriculture, asked the STB to take several steps that they say will improve service and spotlight problems in the rail network.
CLICK HERE to read entire article from Trains.com